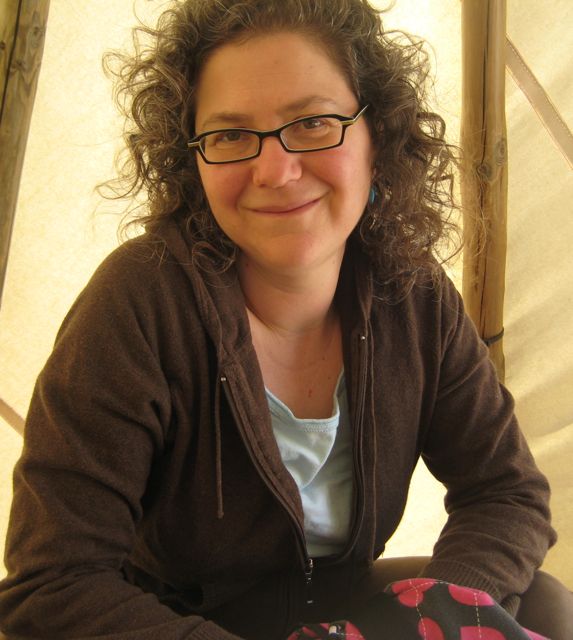 Artist Statement
I work with themes of time, from the passing of the seasons to the geologic ages shown through layers of stone and its erosion. Nature, and the evidence of human hands upon it, is my inspiration.
As I explore my city, the Pacific Northwest, and other parts of the world, I always have my camera. I record images that touch me, from the revealed strata of stone in a cliffside, to the crenelated trunk of a big leaf maple, to the beads of dew on a pussy willow bursting from its catkin in Spring.
Fabric is fundamental to my process. It is an intimate part of our lives. It protects us from the elements, gives us comfort, and a means to express ourselves. It is sensual and essential. I am drawn to fabric because of its changeability and its constancy. Fabric is the skin that clothes my work.
In my sculptures I work in series, going deep into an idea, producing multiple works within an overarching theme. In installation work I create immersive environments addressing these same themes of nature, man, and time.
Observing, drawing, dyeing, sculpting, sewing, writing, teaching, and exhibitions: these are all essential building blocks of my process-driven work.
Representation
Foster/White Gallery, Seattle, Washington
Recent Exhibitions
Solo Shows and Two Person Shows
2016    Branching, Foster/White Gallery
2014    Soft Materials: Cameron Anne Mason and Larry Calkins, Aljoya Thornton Place
2013    Madrone, Foster/White Gallery, Seattle, WA
2012    Surface. Form. Stitch., Fairbanks Art Gallery, Oregon State University, Corvalis, OR
2011    Soft Earth, Foster/White Gallery, Seattle, WA
Installations
2016    Susurration II, Bellwether Sculpture Biennial, Bellevue, WA
2014    Playastan Crossroads, Burning Man, Black Rock City, NV
2014    Susurration, Storefronts Bellevue, Shunpike, Bellevue, WA
2013    Soft Coral, Bellevue Arts Museum Featured Object, Bellevue, WA
2012    The Orchard Room, Rootbound: Heaven and Earth IV, Center on Contemporary Art at Carkeek Park, Seattle, WA
Selected Group Shows
2015
Locally Sourced, Foster/White Gallery, Seattle, WA
2014
Gea 2014 – Miniartextil, Villa Olmo, Como, Italy
Forming, Alden B. Dow Museum, Midland Center for the Arts, Midland, MI
Reaching Beyond: Northwest Designer Craftsman at 60, Whatcom County Museum, Bellingham, WA
2013
Dancing Surfaces: Surface Design Association Washington, Seattle, WA
Anacortes Arts Festival: Juried Arts at the Port, Anacortes, WA
Surface Design Association Members Show, San Antonio, TX
Salsa: CQA at the Mighty Tieton, Tieton, WA
Fantastic Fibers, Paducah, KY
2012
Bellwether 2012, reGeneration, Bellevue, WA
The Softer Side of Death, Lundgren Monuments, Seattle, WA
2012 Preview Exhibition, Foster/White Gallery, Seattle, WA
Freedom to See Ourselves: A Celebration of Culture, Honorable Mention, WSU Tri-Cities Art Center, Richland, WA
2011
Set the Table for SAM, Seattle Art Museum Event, Seattle, WA
Craftforms 2011, Wayne Art Center, Wayne, PA
Easelstan 5 @ 10, Phinney Center Gallery, Seattle, WA
Rio Patchwork Design Show, Rio de Janeiro, Brazil
How I Got Here and Where I'm Going
I was introduced to fiber art by using batik as a way to create large-scale elements for performance. Intrigued by the possibilities, I came upon the work of Jane Dunnewold and her book, Complex Cloth. Through a process of reading and experimenting, I have developed an extensive knowledge of surface design techniques. My endless fascination with color and texture on cloth informs all of my artwork. Drawing on my background in graphic design and early work in performance, I make fine art for the gallery, interactive installations, and celebration art for festivals and performance.
I get great satisfaction from teaching students of all ages. I share my extensive research, studio technique, and sense for exploration and experimentation with students in my workshops. I teach surface design techniques including: dyeing, discharge, batik, resists, and printing on fabric using silk screens and other tools. See my Workshops page for upcoming classes or go to the Contact page to schedule.
Learn More About Cameron
Artist Profile in the Surface Design Washington blog
Artist Profile in Daily Art Muse
Full CV
Associations
Surface Design Association
Contemporary Quilt Art Association
Northwest Designer Craftsman
Fremont Arts Council