May 21st, 2013 — 9:44am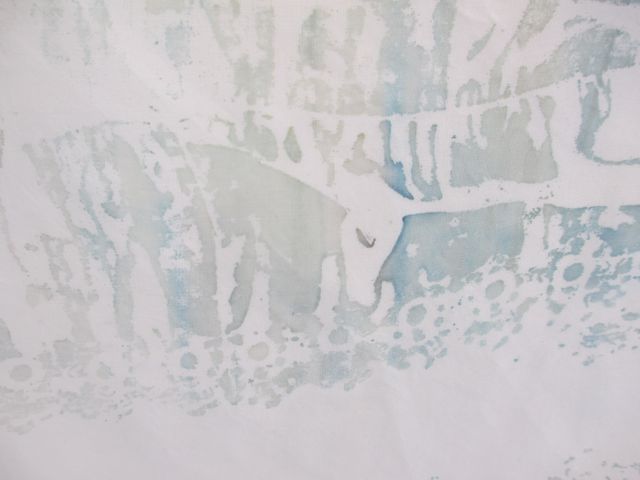 I got a message yesterday that I show I had been invited to participate in this Fall was not happening after all. That is, I was "disinvited" to participate. It stung, all right, but it's also a relief in a way. The work I was going to make for the show was feeling like a diversion from what I'm starting to get at in the studio.
I'm continuing to explore mark making using the antique baby dresses that were gifted to me. I'm not sure where this work is leading me but it feels important to follow. I was talking with the studio mates yesterday about it and Anna was encouraging me to immerse myself in it without attaching to the finished product. Her advice was that the work itself would inform me.
I'm drawn to this work: printing and looking. Sometimes I just hang up a piece of fabric and look at it. It's a kind of meditation, I guess. My mind feels suspended, not thinking but just observing and being with it.
So it's time to lick my wounds, let go of expectation, and get back to the studio where my work is waiting for me.